Understanding the Role, a Security Keypad Plays in Homes
Security is part and parcel of our everyday lives to protect our families by keeping burglars from entering our homes. Many methods are available to ensure security, and one of the innovative ideas for home security is a security keypad. Many things make up a home. Of course, you have the furniture, decor, and appliances; but did you know that a smart security keypad is just as important? 
A security pad is a simple, low-cost but effective method and serves both functional and aesthetic purposes to help increase the overall charm of your home.
Throughout this article, we look at a security keypad system, how it works, and why you need one.
What is a security keypad?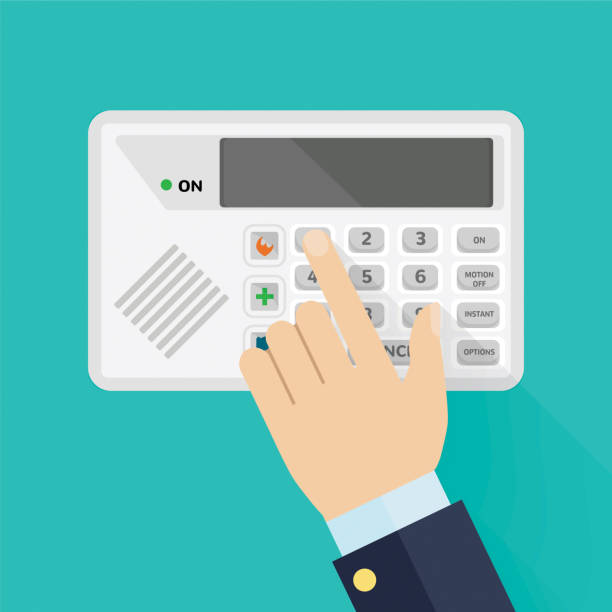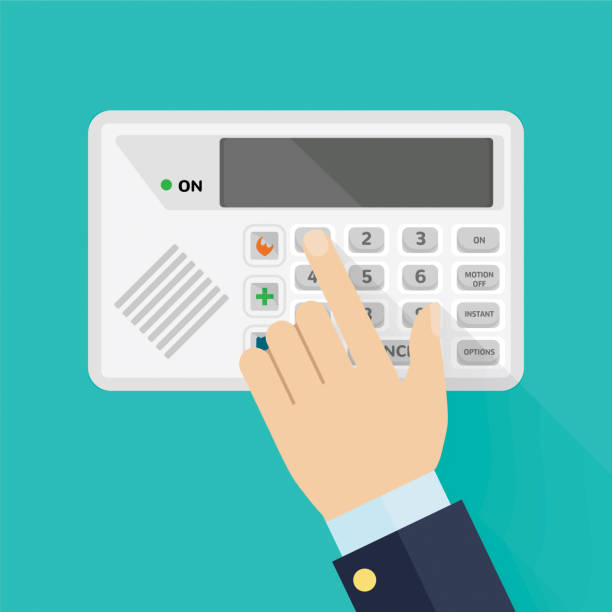 A security keypad is an essential component of the overall home security system that helps you arm and disarm your system. It is the main interface that allows you to access and control every aspect of your home security system from anywhere. 
Some security systems have multiple keypads located in different areas of your home. You can choose where to install these keypads, ensuring they are in convenient locations for all members of your household who may need to use them.
How does a security keypad work?
The primary function of a smart security keypad is to arming and disarming your alarm keypad system. When you enter your security code into the keypad, you can put your system in "night" mode (armed) or "day" mode (disarmed).
When you arm your system, it will alert the monitoring center if any sensors are triggered. When you disarm your system, it deactivates all the sensors, and you can move about freely in your home without triggering an alarm.
When you arrive home, you should always disarm so you don't accidentally trigger an alarm when moving about your house or yard. You may trigger the alarm if you do not enter a correct code within a specific timeframe after opening the door, and it will alert the authorities. When someone tries to gain access to your home without entering a code into the keypad, this triggers an alarm that alerts you and a monitoring company of the breach.
It is convenient to install keypads in easy-to-reach places in the home. For example, you can install them near entryways, living rooms, or bedrooms. In addition, some alarm keypad systems use wireless keypads that you can move from room to room or mounted on walls. Keypads usually come with one or two forms of identification, such as PIN codes.
Types of Security Keypads
Keypads are available in several sizes, colors, and styles to fit any decor. Keypads come in two major types: 
Wired Security Keypad
Wired keypads have wires that connect directly to the door lock or access control device. Wired keypads also must have a power source nearby from an electrical outlet. Wired keypads are more challenging to install because of the need to run wires and find a power source. 
Wireless Security Keypad
Wireless systems do not require wires and have their battery power source, making them easier to install. For example, a wireless smart security keypad communicates with the control panel through radio waves and does not require wires.
The Roles of a Security Keypad
There are many devices to consider when looking at home security, including surveillance cameras, locks, alarms, motion sensor lights, and more. The security keypad is one of the vital components of your home security system. 
Here are the key roles of a smart security keypad in your home security system: 
It controls access to your property

It allows you to schedule arming times

You can use a security keypad with remote systems, including smartphones

It provides a way to contact authorities quickly

It works in concert with other security components
Components of the Security System That Uses Security Keypad
Having a security system in your home is an excellent way to keep your family safe. With the right security system, you can get an alert whenever someone enters your home, and you can also monitor who comes to and goes out of your property.
To operate a home security system, you will need a smart security keypad. This keypad allows you to set up the system and communicate with it. You can use the keypad to turn the system on or off, arm or disarm it, and perform other available functions with your particular system. The following devices are components of a home security system that function through the control of a security keypad:
Locks
Cameras
Lights
Motion sensors
Glass break detectors
Door/window contacts
Conclusion
A security keypad is a unit that controls various security devices, such as a central console, all within your home. You can access a wireless security keypad through the internet using your computer or even on your smartphone with an app.
If you're thinking of a way to secure your home but don't want to hire an expert security company, installing a security keypad is worthwhile.
Buy It Now!
Related Resources
Motion Sensor light
door lock
Chamberlain Garage door Opener
Motion Sensor light switch
Automatic door
Safe alarm
Chamberlain Liftmaster Formula 1
Setup wizard