Benefits of Smart Solar Motion Light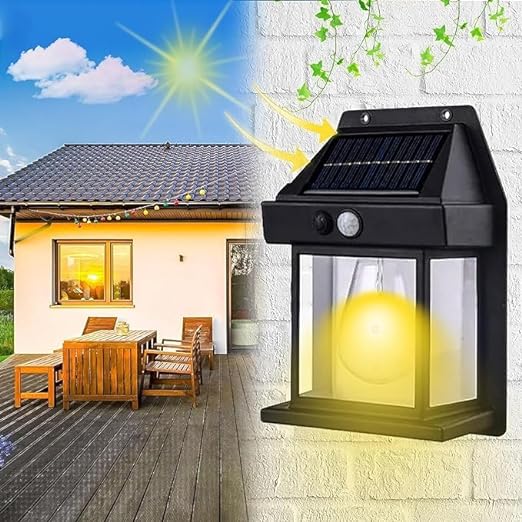 If you have been deliberating about installing solar motion sensor lights or changing your old ones, you will appreciate that these lights are excellent for your security and savings. A smart solar motion light is a device that controls light to illuminate only when it detects motion.
When there's no movement, the lighting device switches off automatically, thus saving you electricity bills and making the space safer.
Solar motion sensor lights detect movement using infrared technology. The sensors respond when someone enters its detection zone by illuminating a bright LED light that will remain on for seconds before turning off completely if no further movement is detected.
Below are some of the benefits:
Eco-friendly
Solar lights are a perfect example of eco-friendly gadgets equipped with the latest technology to ensure they meet the demand for energy conservation and minimize carbon emissions. Unlike other solar lighting systems, solar motion sensor lights only work when needed, saving energy and resources.
Cost-effective
Solar lights are cost-effective, requiring no electricity from the grid, and the panels used to power them are relatively inexpensive. The solar panel has no moving parts, which means less maintenance for you, and because it's exposed to sunlight every day, it generally lasts longer. 
You won't worry about the inconveniences of outages because they don't rely on electricity from the grid. Unlike other lighting systems that require fuel and electricity from the grid to work well during a blackout or storm, solar lights will continue to produce light.
Energy efficiency
Solar motion sensor lights have a built-in solar panel that absorbs the sun's rays to produce power that recharges the battery. The battery conserves this power and uses it at night to power the light.
Smart solar motion lights will save you money on your electricity bill. They are eco-friendly as they do not produce harmful emissions during operation.
Longer lifespan
Since solar motion lights do not connect to your home's electrical grid, there is no risk of overloading or short-circuiting. Solar motion sensor lights also have a longer lifespan because they do not require a constant electricity supply from the grid as standard lights do. 
Safety
Solar motion sensor lighting is safer than other forms of outdoor illumination because there is no risk of electrocution. Smart Solar motion lights are also suitable for illuminating your driveway and walkways. They prevent people from tripping over objects in the dark, which is essential if you have small children who tend to leave their toys everywhere.
They Give a Sense of Security
Solar motion sensor light fixtures can detect if someone is walking up to your house, making them ideal for security purposes. Solar lights will light up the area for you and give you a sense of security.
Aesthetic
If you would like your house to stand out, solar lights can help you achieve this with the different sizes, shapes, and styles that they come in. These lights are very helpful in improving the look and value of your home because the nighttime offers an excellent opportunity to highlight specific areas of your house.
It Provides Light When you Need it Most
The essential benefit of these lights is that they provide light when you need it most. They can automatically turn on at night and off during the day, making them ideal for illuminating your compound without switching them on or off.
The lights can sense people within a set range and activate a light that will keep the space illuminated until there are no more people within it. This technology also means that your sensor lights can turn on and off as per the weather conditions, thus making them environmentally friendly.
Choosing the Best Solar Motion Sensor Light
When shopping for a solar motion sensor light, the first thing to look at is the wattage to determine how bright the light will be and how long it will stay on each time it triggers. You should also ensure that the light has sufficient coverage for your needs. Finally, check if the light will be waterproof or weatherproof, especially if you plan to use it outdoors.
Conclusion
Whether you're trying to keep your home's energy costs down or you want to reduce your carbon footprint, solar power is a great option. The smart solar motion light provides freedom from paying high electricity bills and is environmentally friendly. Solar motion sensor lights are an excellent way to make your house more secure and reduce the cost of lighting needed in your home.
They are free to operate and do not require an electrical power supply.
Related Resources
Motion Sensor Light Switch
Motion sensor light
door lock
Chamberlain Garage door Opener